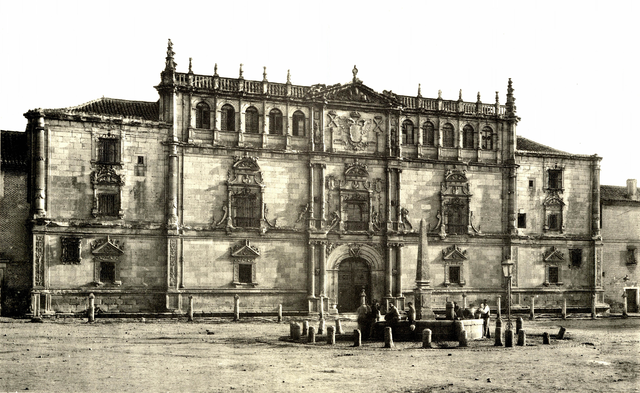 Introduction
The Discrete Mathematics Days (DMD 2024) will be held on July 3-5, 2024, at the Universidad de Alcalá, in Alcalá de Henares (Spain). The main focus of this international conference is on current topics in Discrete Mathematics, including (but not limited to):
Coding Theory and Cryptography.
Combinatorial Number Theory.
Combinatorics.
Discrete and Computational Geometry.

Discrete Optimization.
Graph Theory.
Theoretical Computer Science.

History
Known as Discrete Mathematics Days since 2016,
this conference inherits the tradition
of the Jornadas de Matemática Discreta y Algorítmica (JMDA), the Spanish biennial meeting on Discrete Mathematics started in 1998.
Format
The program consists consist of four plenary talks, a number of shorter contributed talks in two parallel sessions, and a poster session. The plenary speakers are:
Important dates
April 7, 2024:

Deadline for submitting extended abstracts.

May 17, 2024:

Communication of acceptance.

May 31, 2024:

Deadline for submitting final versions of accepted contributions.

May 31, 2024:

Deadline for early registration.
News